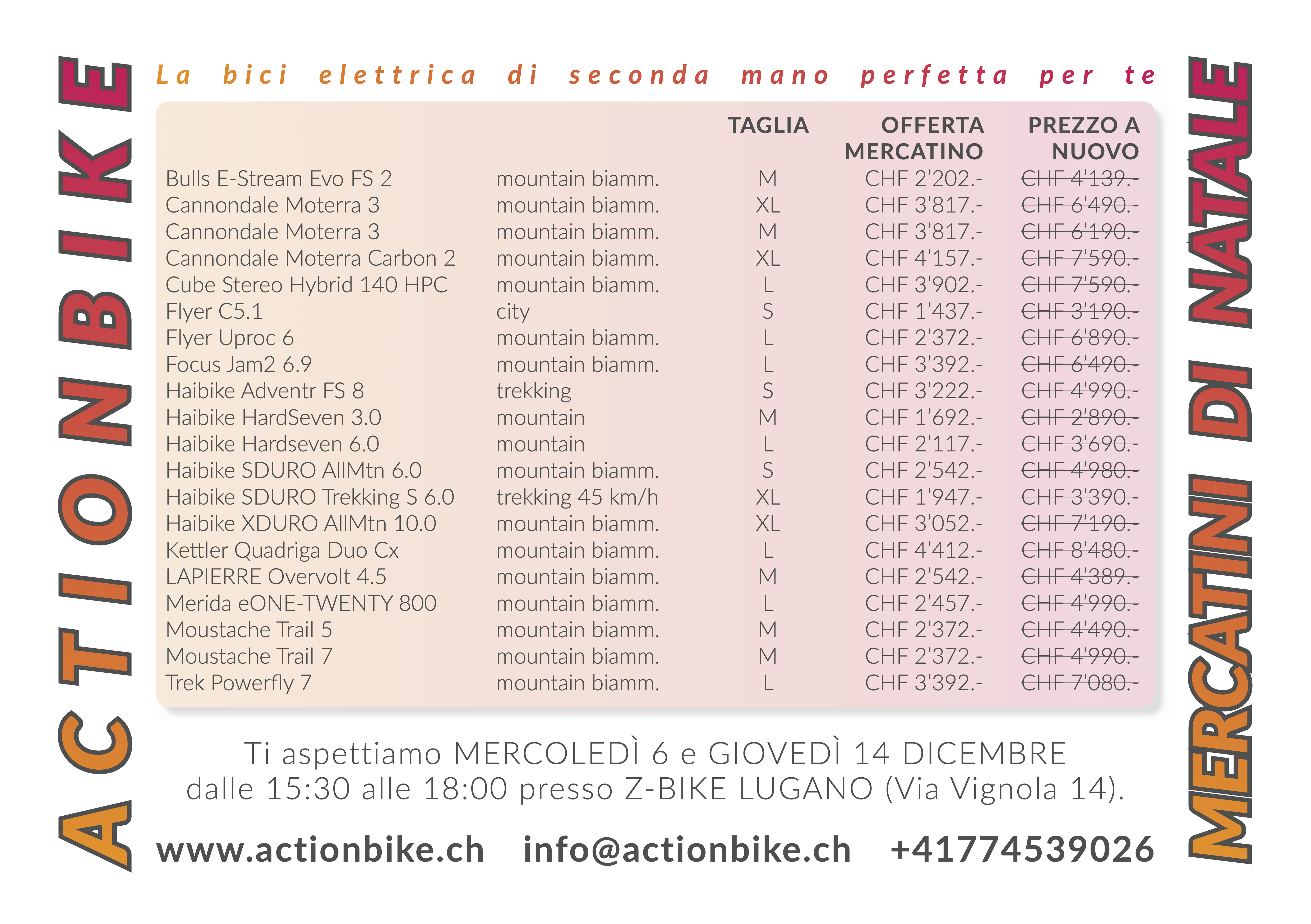 Hello!
Are you looking for a second-hand bike in excellent condition?
Then this is the page for you!
The used electric vehicles we offer you are in excellent condition, equipped with a good quality motor and battery. We completely revise them and then offer them to you at super attractive prices and conditions.
SEE ALL MODELS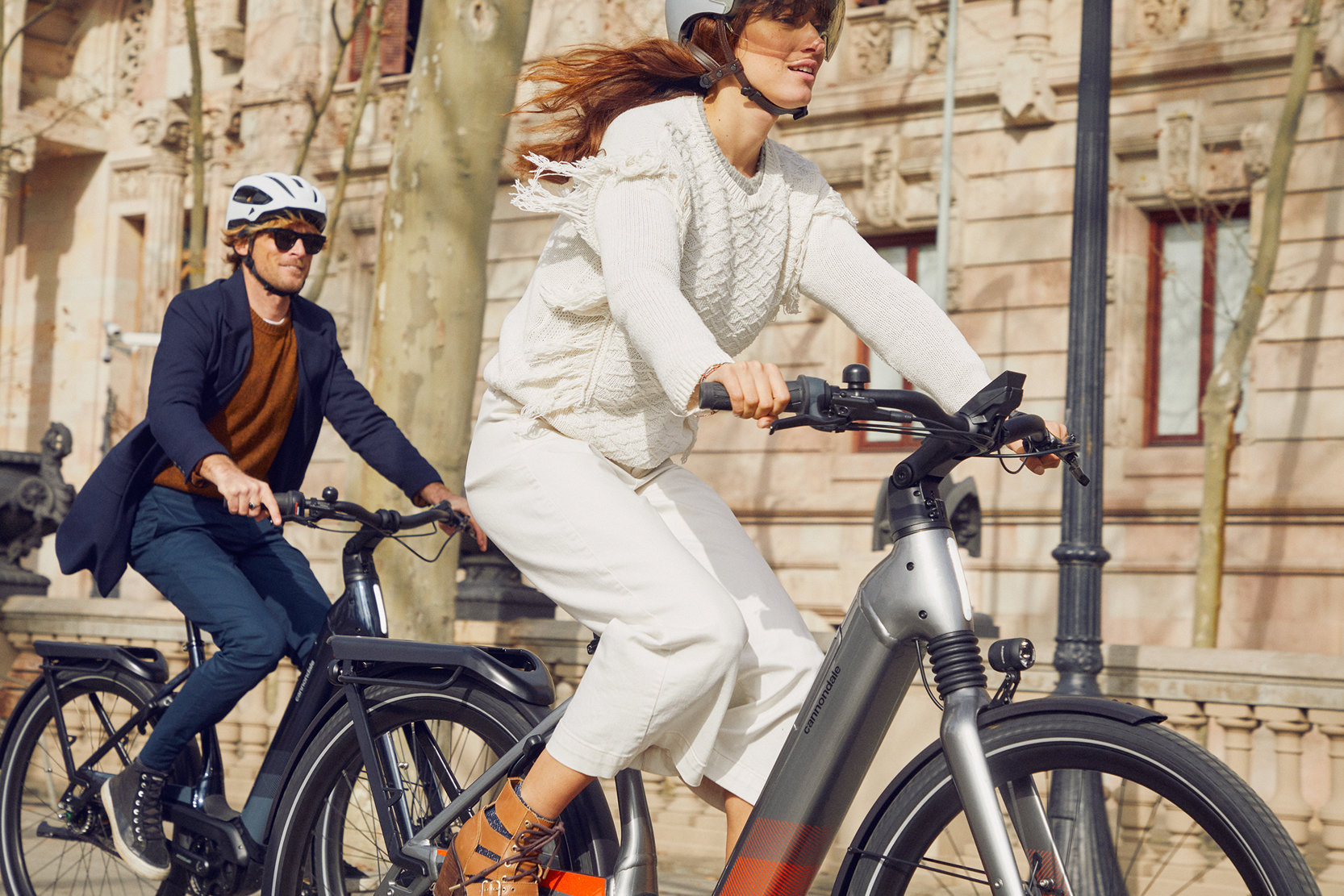 You live far away?
Are you interested in one of our e-bikes?
No problem: we ship the bike to you and if you are not satisfied, you can return it to us!
READ HOW TO DO IT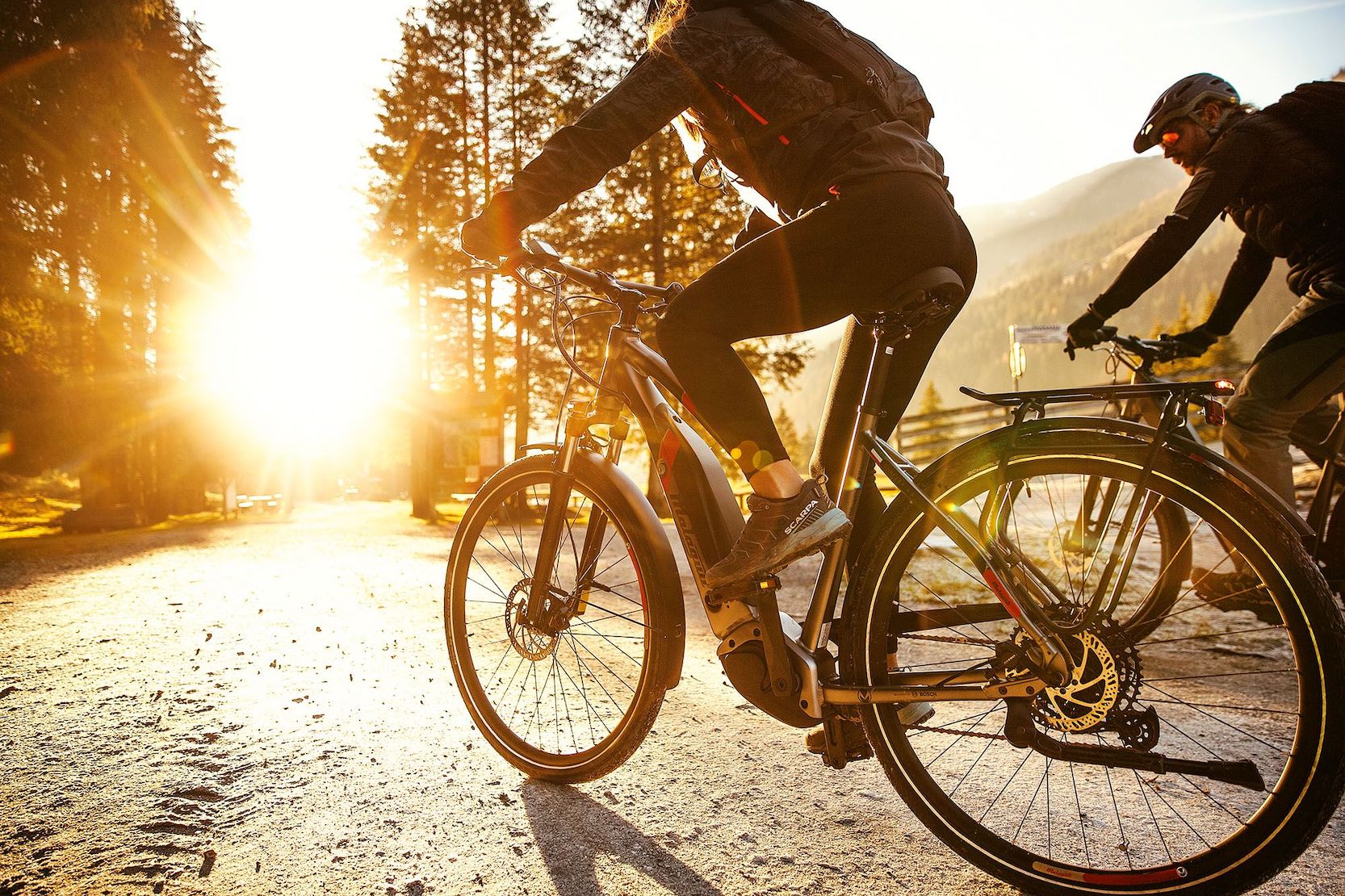 Do you want to rent an e-bike?
Many of our vehicles can be rented for 6 or 12 months, at extremely advantageous rates! It is enough to have RC insurance and sign a short contract.
SEE THE MODELS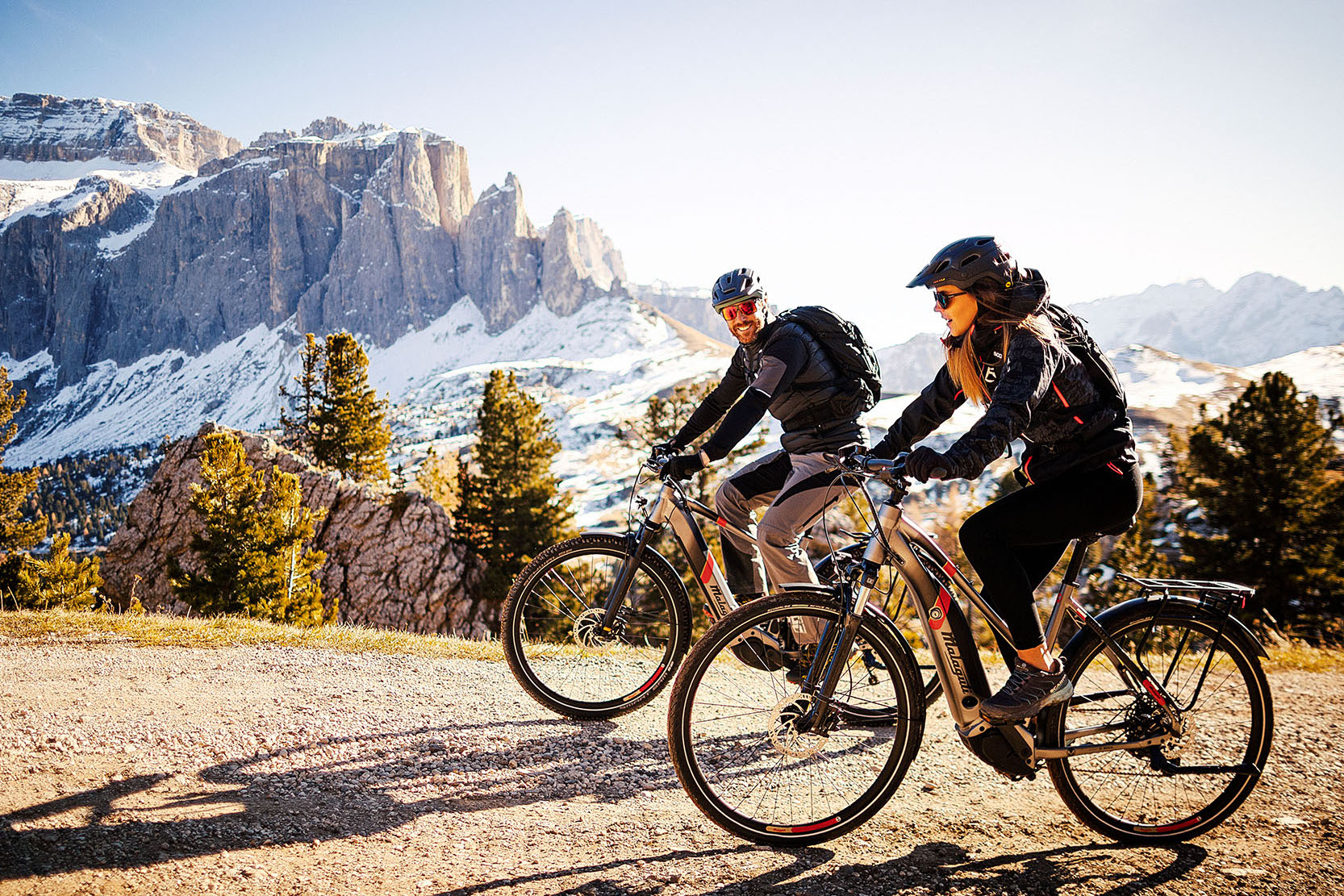 Do you want to see our models live?
Would you like more information?
We can be contacted by call and WhatsApp at +41 (0) 77 453 90 26. If you prefer to write to us via email, our address is info@actionbike.ch.

We usually respond to messages within 24 hours.
If we are unable to take your call, we are committed to calling you back as soon as possible! It is appreciated to leave a message on the answering machine.
SCRIVI AD ACTIONBIKE